Customized Air Compressor for Laser Cutting Machine
...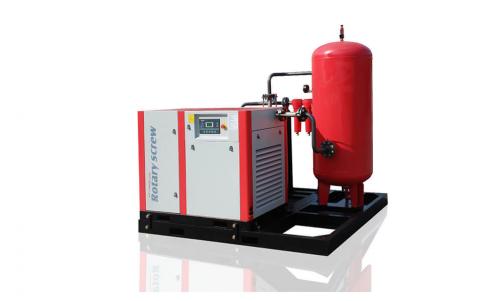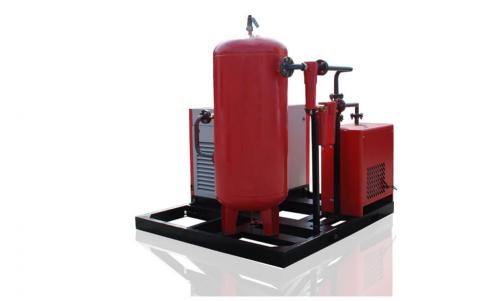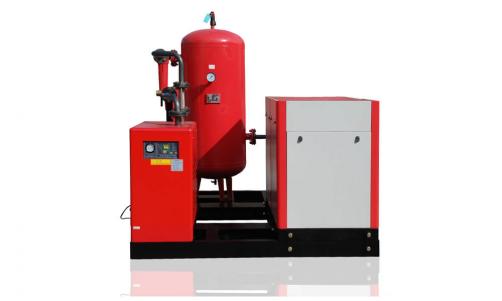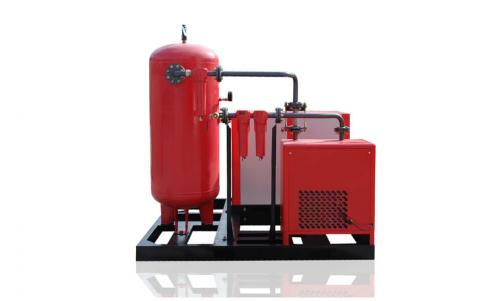 Customized Air Compressor for Laser Cutting Machine
Working pressure: 7~16bar 100~232psig
Working power: 7.5~22kw 10~30hp

Product Details
Catalgue Download
Model
Working Pressure
Air Delivery
Motor Power
Type of Driving
Type of Cooling
Dimension(mm)
Weight
(kg)
Output pipe
Diameter
psig
bar
cfm
m3/min
kw/hp
L
W
H
ERC-10SA
100
7
38.8
1.1
7.5/10
Belt driven
Air Cooling
/
Water Cooling
850
640
880
350
3/4"
116
8
35.3
1
145
10
30.0
0.85
181
12.5
24.7
0.7
ERC-15SA
100
7
63.6
1.8
11/15
1150
750
1180
450
1"
116
8
58.3
1.65
145
10
53.0
1.5
181
12.5
45.9
1.3
ERC-20SA
100
7
84.7
2.4
15/20
1150
750
1180
460
1"
116
8
77.7
2.2
145
10
74.2
2.1
181
12.5
63.6
1.8
ERC-25SA
100
7
109.5
3.1
18.5/25
1200
880
1450
620
1"
116
8
102.4
2.9
145
10
95.3
2.7
181
12.5
81.2
2.3
ERC-30SA
100
7
134.2
3.8
22/30
1200
880
1450
640
1"
116
8
127.1
3.6
145
10
113.0
3.2
181
12.5
88.3
2.5
Motor Efficiency Class: Ultraefficient/IE3/IE2 as per your required
Motor Protection Class: IP23/IP54/IP55 or as per your required
Certification: CE/ISO9001/TUV/UL/SGS/ASME
Voltage: 380V/3PH/50HZ/60HZ, 220V/3PH/50HZ/60HZ, 400V/3PH/50HZ/60HZ, 440V/3PH/50HZ/60HZ, 415V/3PH/50HZ/60HZ, 230V/3PH/50HZ/60HZ, dual voltage is also ok
we also supply compressor of 14bar /15bar /16bar ,you can refer to customer service for more detail info.
The problem that the laser cutter can be used to cut thick plates is mainly dependent on the laser power, but has little to do with the compressed air pressure. If the laser power is large enough, the compressed air pressure can be cut at a low level; if the laser power is not large enough The compressed air pressure can not be cut even higher. As long as the laser power is large enough, the higher the compressed air pressure, the better the laser cutting quality and the higher the cutting efficiency. With the development of laser cutting machine power from low power to medium power to high power and super power, the pressure requirements of air compressors for laser cutting machines have increased from the initial 8 bar to 13 bar two years ago. 16bar, and is still moving further towards 20-30bar.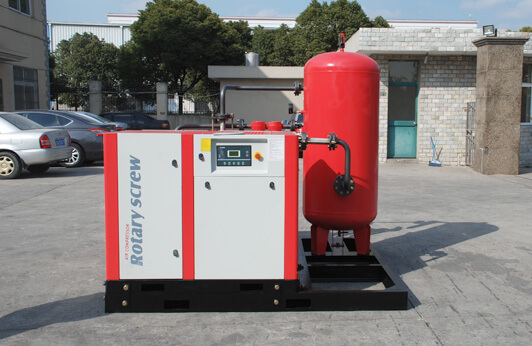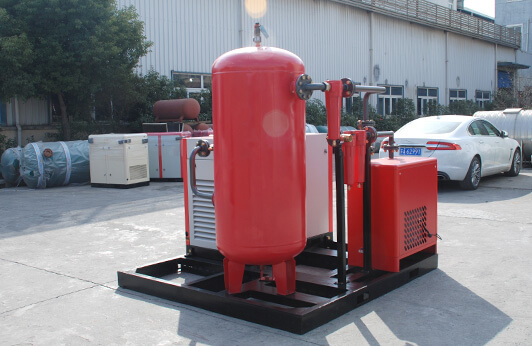 Control Panel:
Intelligent microcomputer-based control technology can monitor and control in all aspects the complete machine following your instruction. Remote control realizes unattended operation, and the user-friendly human-machine interface displays instructions and parameters in written form. Also, it can function to self diagnose faults, give warning and automatically regulate the capacity.

Oil filter:
Rotary filters are applied to completely remove the impurities in the lubricating oil, easy to replace and free of oil impregnate.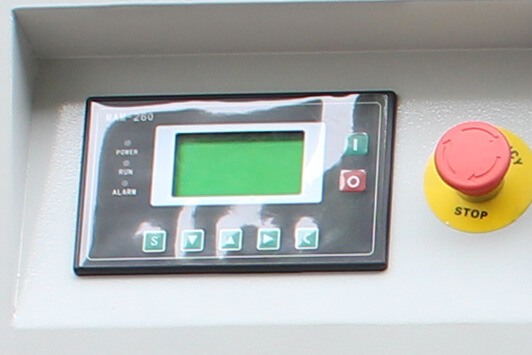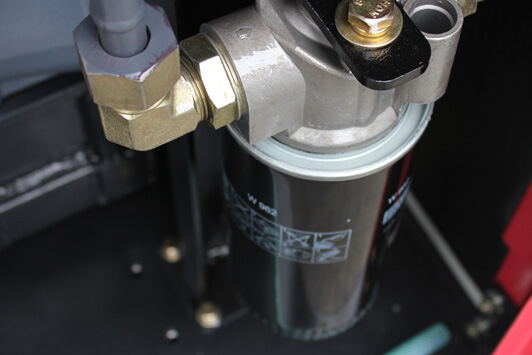 Cooler:
It is designed for low temperature difference to increase heat exchange area, and ideal to be applied to high-temperature and high-humidity operating environment.
Motor:
First-class motors are adopted, with the level of protection being IP54 and insulation level being F.
Acoustic enclosure:
It is designed into fully-closed mute box, in which sound-absorbing sponge are attached for effective absorption of noise, thereby making the noise 3-5dB(A) lower than that made by the compressors of the same kind. It is reasonably structured overall and very easy to maintain and repair.
FAQ:
Q1.Why customer choose us?

A:ELANG INDUSTRIAL (SHANGHAI) CO., LTD., with 20 years old history, we are specialized in Rotary Screw Air Compressor. Germany Standard and over 10 years exporting experience help us won more than 50 loyal foreign agents. We warmly welcome your small trial order for quality or market test.



Q2.Are you a manufacturer or trading company?


A:We are professional manufacturer with big modern factory in Shanghai,China.Both OEM & ODM service can be accepted.



Q3.What's your delivery time?


A:Generally 3 to 7 days, if urgently order, pls contact our sales in advance.



Q4.How long is your air compressor warranty?


A:One year for the whole machine and five years for screw air end, except consumble spare parts.



Q5.How long could your air compressor be used?


A:Generally, more than 10 years.



Q6. What's payment term?


A: T/T, L/C, D/P, Western Union, Paypal, Credit Card, and etc.
Also we could accept USD, RMB, Euro and other currency.



Q7.How about your customer service?


A:24 hours on-line service available. 48hours global problem sovled promise.
10+ professional overseas technical service team.



Q8.How about your after-sales service?


A:1. Provide customers with intallation and commissioning online instructions.
2. Well-trained engineers available to overseas service.
3. Worldwide agents and after service avaiable.arrange our engineers to help you training and installation.



Related Product