Global Recruitment Agency
...
Global Recruitment Agency
Elang Group Recruitment global agency, and in the first half of 2019 successfully signed three high-quality agents.
At the Hannover Fair in 2019, we successfully signed a Russian agent, which purchased 17 air compressors at a time in the first cooperation. And said that it has the ability to guarantee the purchase of more than 15 air compressors per month. We believe that our air compressor can achieve a win-win situation for us and Russian agents while meeting customer needs.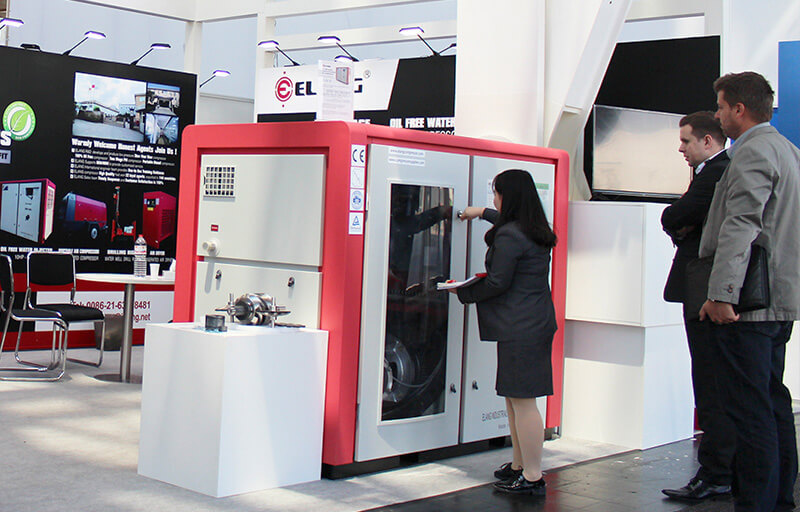 After nearly two years of communication, we finally reached a consensus with the Indian customers and signed an agent agreement. Indian agents purchased 40HQ air compressors at one time. All air compressors are Permanent magnet motor variable frequency air compressors, contributing to the Indian energy saving market. Energy saving starts with us!
In mid-June, we successfully signed an Australian agent. Two oil-free scroll compressors will be shipped to Australia and we are negotiating the next order: 20 oil-free air compressors. Elang oil-free air compressor, 100% oil-free, provides customers with 100% clean compressed air, ensuring customers have no worries.
The Elang Group's doors are always open to customers around the world!